Cakes/Cupcakes
Apple Upside-Down Cake
Voala! An easy, pull-apart sweet bread. EAT THIS WARM. EAT THIS WITH ICE CREAM OR SWEETENED WHIP CREAM. If you don't....... I'll personally go to your house and spank you. Basic breakfast potatoes up next!.......
Black Bottom Cupcakes.... With Olivia!
I made these with my good friend, Olivia. She loves baking as much as I do! I have allot of friends that like cooking. Tillie, the Mattix girls, Anna, just to name a few. Oh my goodness......
Bakerella
knows her stuff! Two flavors, 1 cupcake. Banana bread, fresh out of the oven....
Blueberry Crumb Cake
Somebody...... PLEASE. Come and make another cake with me so I can have another slice!! I..... Really..... Can't believe how amazingly perfect this tasted. Not to sweet, but sweet enough to make me get a couple pieces.
Or two.....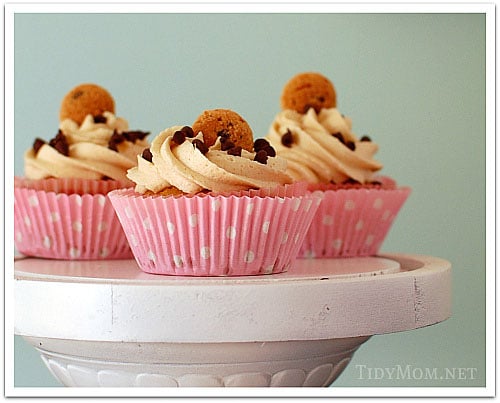 Chocolate Cupcakes with Cookie Dough Frosting
Do you like this picture? Yes? Well I didn't take it. A wonderful food blogger named
Cheryl
took it and saved me because I forgot to take a finished picture. Does anyone else notice how AMAZING that frosting looks? I was craving cookie dough but every time I make it I get a HUGE stomach ache because of all the raw egg. But with this, I can....
Chocolate cupcakes with coffee Frosting
OK, so it's not only coffee frosting, but the coffee was my favorite. It was..... So..... Good.... I.... Licked.... MY BEATERS. Well actually, my brother beat me to them. But I scraped as much as I could off. It was...... Amazing........
Chocolate Sheet cake
(Pioneer Woman's)
Oh my! This is a good one. Got milk? Your going to need it with this one! This is the best chocolate sheet cake ever, it's so moist, and has a just enough sweet icing. One thing you have to know is, this is pure lovely chocolate, with other ingredients. Hardy har har. (sorry) Man. This is good, Did I mention this is EXTREMELY good? Another thing you have to know, this is big! But let not your heart be troubled,....
Faith's Birthday Cake
!
(In a British accent)
I had the honer of making Faith's (my sister) cake! I made a strawberry cake, with butter cream frosting. Me, being lazy, and going crazy trying to find a strawberry cake, gave up, and bought a mix. But I made my own frosting! Butter Cream frosting and strawberry cake are such a wonderful combination don't you think? We love that strawberry mix though, so I guess it was OK.....
Faith Gotcha' day (Vanilla cupcakes with blackberry frosting
Hey! It's Faith's gotcha' day! What is this you ask? It's an anniversary of the day we got her. 5 years. WOW. It seems like just yesterday when I picked her up and she pulled my hair. Wait-that was yesterday. Okay, when I picked her up for the
first
time and she.....
Fresh Apple Cake
Man, This is a very good cake. Let me say that again.. THIS IS A
GREAT
CAKE. I made this for breakfast, thinking it would be healthy enough. But this has 1 1/2 cup of oil. Which makes it extremely delectable. And unhealthy. And good. Did I mention it's good? My Noni (grandma) put this recipe in her church cook book, and sent....
Orange-Strawberry Frosting
Yes, I made these for breakfast. Before you judge me, le' me tel' ya' that these DO NOT have frosting. Yeah sure, a glaze but listen, would you rather have pancakes with SYRUP? Got ya' there didn't I? But anyway, I loved these very much and so did my family. These are PERFECT for a afternoon picnic and a delicious grab-and-go snack......
Ohhhhhhh Mawwwwww GOODNESS!!!!! I'm never going back to a regular peanut butter sandwich. EVER. I'll have to make this frosting and the incredibly moist chocolate cupcake to go with it. Oh, and by
the way, I'm so sorry it's been so long..........
Last week, my family and I went to Orlando, Florida, for a vacation. When I looked at our calender, I was amazed that we were able to fit this vacation into our TIGHT schedule. Like in 2 days, we're having a youth pool party at our house, and the whole next week, we have friends coming here driving from Indiana, zoo school (for my little ....
Valentine Cake Pops
Cake Pops! Ever heard of them? I'll tell you one thing, there good! There perfect for bake sales, that's what I did with them! Also, there a perfect treat for Valentines day. I love decorating them, that's the best part to me! They turned out well for me the first try, but you may not, but it's OK! Take a deep breath and start being creative!.....
Vanilla Cupcakes with Chocolate Frosting
This has the best recipe for frosting I've ever made. EVER. It's seems so thick at first, but OH GOODNESS!! I won't lie to you, I licked the bowl clean. I wiped my pastry bag clear again. I scraped it off the beater so that I almost put it up again. Great mother of diabetes, this recipe is good!.......
Vanilla cupcakes with strawberry frosting
This frosting... Is just... So ...... GOOD! OK, you are probably getting that I LOVE frosting,. I was born with it. I blame my Dad. I have to have everything sweet, but I don't mind!! I really try to look at healthy recipes though, ......
Breakfast/bread
Apricot Bars
Before I say anything, I want you to know that these heavenly things are not ONLY for breakfast, they can be for a snack, a dessert, lunch, or if you're out of ideas and want to make something SUPER easy, dinner........
Basic Breakfast Potatoes (And What to do with Them)
I love making these and trying to come up with a different way to use them every time. These are super fun, easy, and a yummy treat to have! Go ahead and make em'! You'ell know what I mean!......
Bacon Onion Cheddar Biscuits
O my! You can have these puppies with just about any thing, at any time! You can have them as a delectable grab-and-go breakfast, or have them along with your tomato soup at lunch. or have them with your steak at supper. Use them for your next foot ball game for appetizers. Eat them with anything! Except candy. That would be....
Banana Bread
This is a very good recipe for banana bread. You wana' know why? It's the sugar. Sugar. Sugar. Sugar. It's also because it uses 3 whole bananas. I love banana bread. So does my whole family. A while back I was using all the bananas in the house so my mom said to ask when I wanted to use one. I wanted to make Banana bread, so I went to ask....
Blueberry Bread French Toast
Tasty. That's what this is. Ridiculously. Tasty. I got this idea from
Jessica
who got the idea from
Food Network
. I fell in love with the idea and just HAD to make it with blueberry bread. While I was baking it, everybody was saying, "Smells good!! What is it?" or, "Somthin' is in that oven!!" I was SO afraid they would cut pieces....
Buttermilk Biscuits
I don't know about you, but I reeeeaaally like a hot biscuit in the morning. ESPECIALLY when their home made. I mean, come on. Would you take one if someone offered? Eeeeeeven if you're on one of you're strictest diets?
Thought so.......
Blackberry Pecan Waffles
I've had a bit of a
Waffle crave
lately, and apparently, so did my friend, Anna. She spent the night at my house and knew I make breakfast, and knew I had a blog. She beeeeeegged (not really, I just like to exaggerate.) me to make breakfast with her, and OF COURSE I said yes. She said that her family usually makes waffles, or pancakes...
Corn Meal Pancakes with Blackberry Syrup
I wanted to make something with blackberries. Something sweet, but different than your average blackberry cobbler (coming up next!!). I like to load my pancakes up with syrup, and then dig in, which left me with a red face, and sticky fingers. It was worth it though! Every bite of it. Come and make some with me! We'll have blackberry breath....
Chocolate Chip Pancake Shapes
I wanted a pancake. I wanted a blueberry pancake! Then I was searching in my fridge and could not find blueberries. Then I wanted chocolate. I wanted chocolate chip pancakes! Then my little sister had one of her friends over, so I made............................................ CHOCOLATE CHIP PANCAKE SHAPES!! They were fun. They were very fun, in fact! I was grabbing cookie cutters here and there when all of a...
Pancake Roll-ups (with Anna!)
Oh, my gosh. These were gooooood. They deserve more than that, but that's all I've got. My friend Anna came over and made breakfast with me. I loved em'. she loved em'. My family loved em'. AND YOU
WILL
TOO! ;
Any who, we made an attempt to make a crep, but of course, it just turned to a big ugly thin pancake thingy that didn't look very appetizing, but we laughed and had a good time after attempted after attempted.....